Soft Landscaping
Soft landscaping is an essential step in completing your outdoor living area. This stage includes all of the parts of the landscape excluding construction.
Soft landscaping enhances your home through adding of plants – from a new turf (such as buffalo grasses) to hedges, wattles, trees and the like, generally using a good consistent covering of a particular plant to provide beautiful highlighted areas of colour natural decoration.
Luke and the Hills District landscaping team specialise in:
Turfing
Green Walls
Tree and Shrub Planting
Soil Selection
Veggie Gardens
Plant Selection
Concept Planting
Drainage
Artificial Turt(supply & install)
Mulching
Reticulation
Fertilising
There are a variety of components within soft landscaping to choose from. Amongst them are trees, shrubs, and flowers, as well as container gardens, potted plants, and hanging baskets.
By employing a professional to create these areas, your outdoor space will be created in a planned, sustainable way, and always with a considerable saving on plant and material costs.
With your professionally planned garden in place, soft landscaping gives you the perfect opportunity to enjoy the relaxed comfort of a self sustained, low maintenance outdoor living area, or a playground of creative opportunity for you to expand and rejuvenate over the years as your tastes and styles change.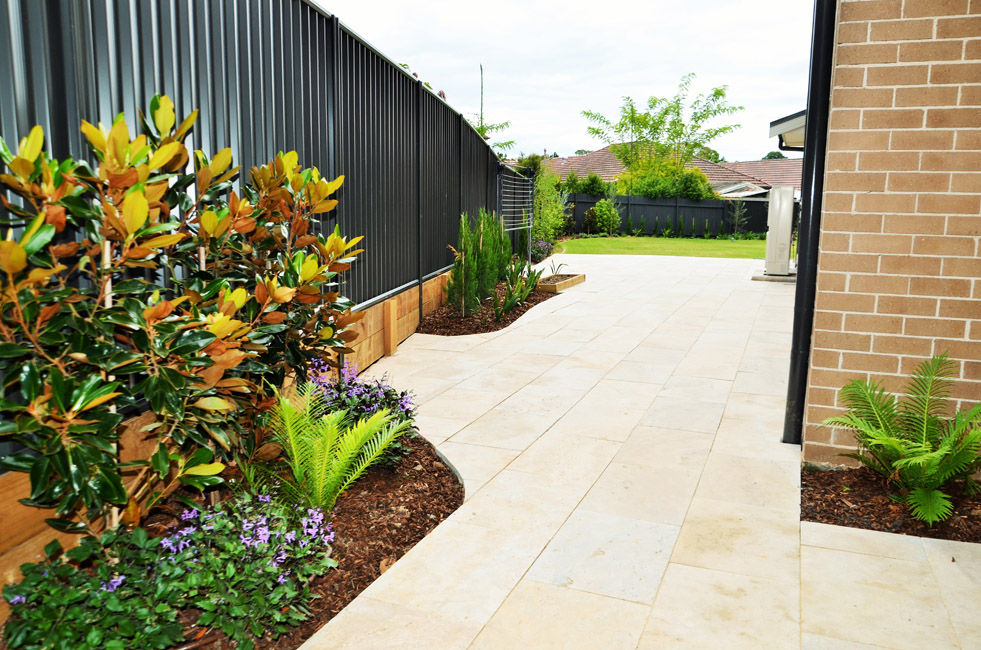 Soil type – Can vary dramatically and helps decide what types of plants are best – you may see much better, long term results from indigenous wattles due to drainage, for example.
The amount of natural sunlight your yard receives is also a major factor– Grasses such as the Cordyline 'Electric Pink' are ideal in low-light areas, while adding a terrific splash of colour. In areas with a large amount of direct sunlight, typical for an Aussie back yard in summer. A Scaevola 'Aussie Crawl' could be just the thing to give you great ground cover with its prominent flowers for the long term.
A combination of soft landscaping concepts will create a well balanced space that takes full advantage of the style, shape and size of your home. Container gardens can also be a part of soft landscaping. With the ability to easily switch out flowers to your taste, and with their versatility, they make a great complimentary part of your soft landscaping plan. Shrubs and smaller tree varieties can also be used. With the right planning in conjunction with an experienced soft landscaper, these can be used to frame entryways or patios to increase the greenery and expand your garden outside of flowerbeds and the like.
Luke has an experienced team of horticulturalists, designers and gardeners ready to work with you to plan and create your perfect landscaping solution.