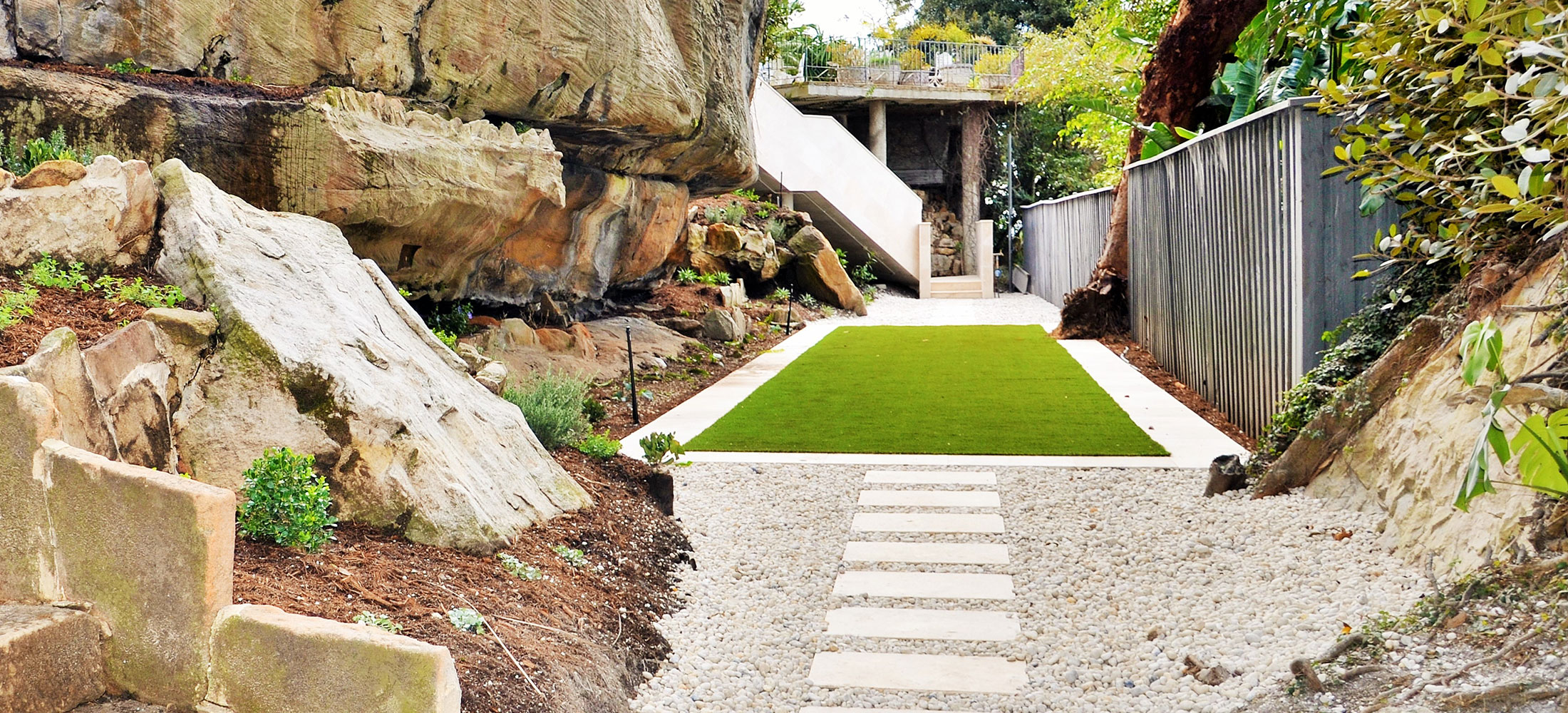 Sydney and The Hills District Landscaping & Construction
LC Landscape & Construction
Your Dream Garden Is Just A Click Away!
At LC Landscape & Construction, we specialise in Hills District Landscaping Construction, ensuring that every outdoor space is an opportunity to create something remarkable. We take a collaborative approach, working closely with our clients to understand their needs, preferences, and aspirations. Whether you have a clear vision or need guidance, our team is here to listen, advise, and provide innovative ideas to enhance your project.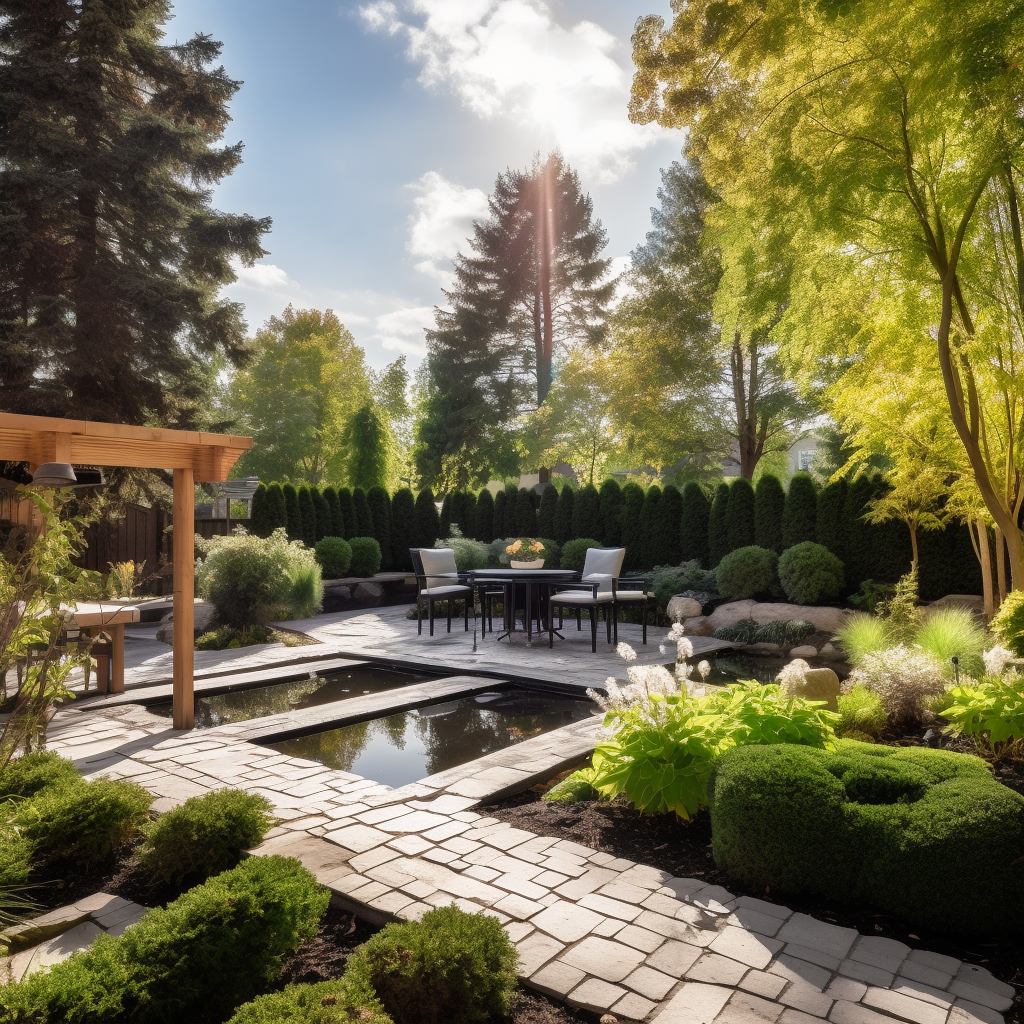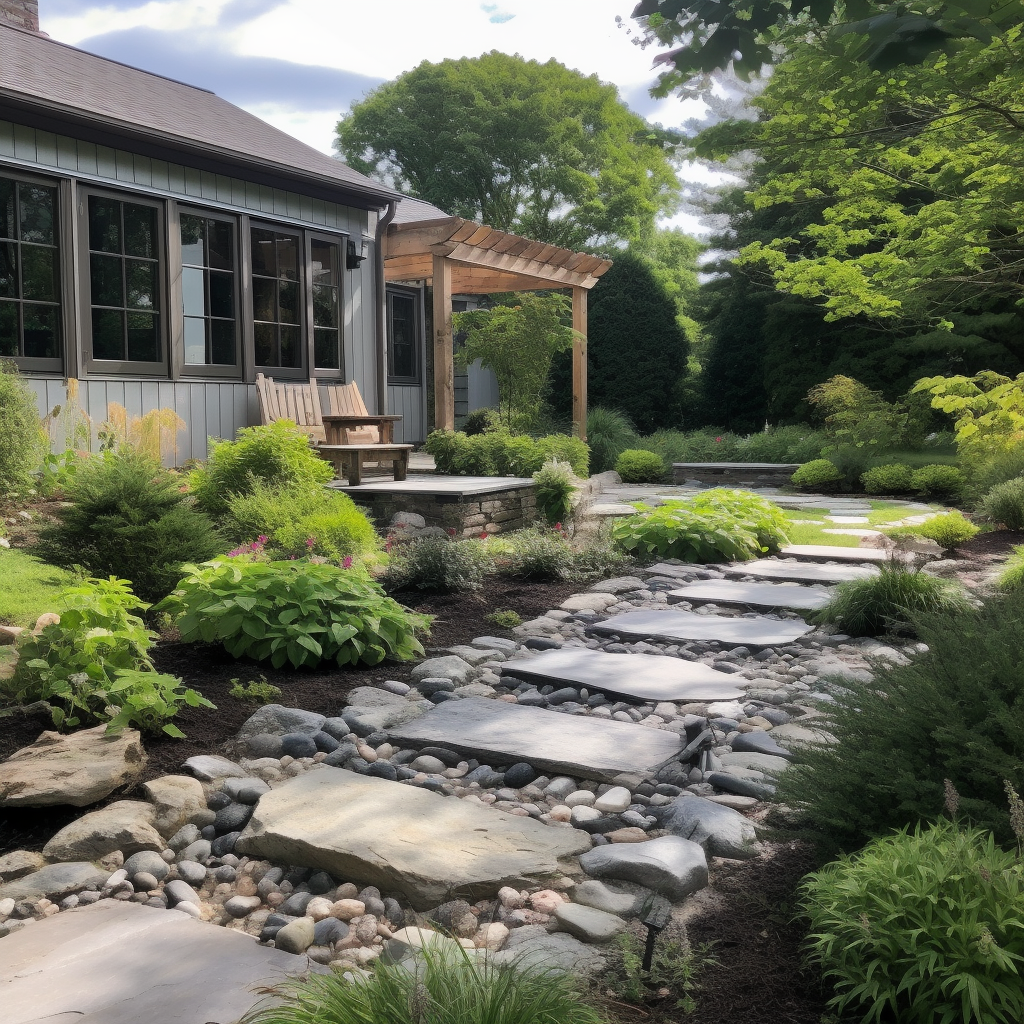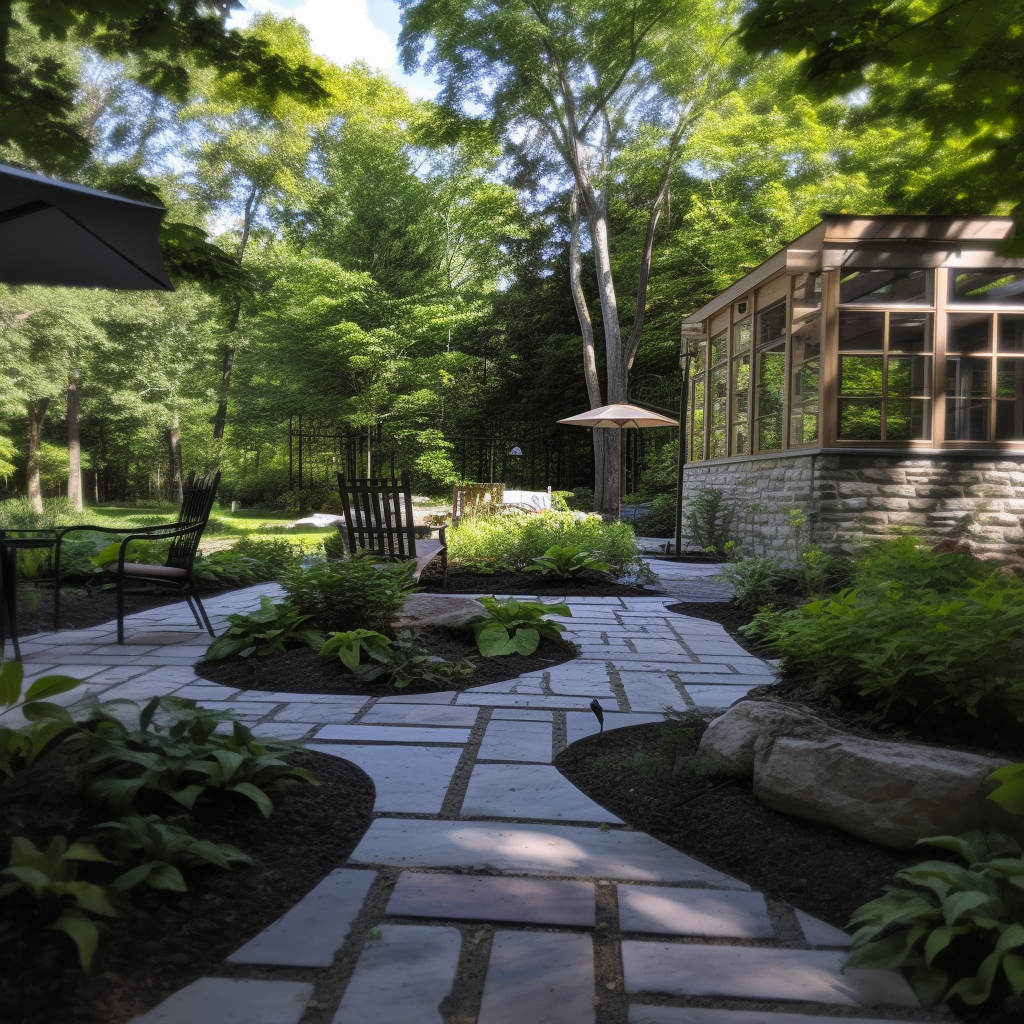 We are passionate about creating breathtaking outdoor spaces that exceed your expectations. Whether you're in Sydney, The Hills District, Northern Beaches, etc., our landscape architects will take care of your garden. With our expertise in landscaping design and construction, we specialise in turning ordinary yards into extraordinary retreats that reflect your unique style and vision. Our landscaping projects boast a 100% customer satisfaction rate. Our landscaping team will take care of your retaining walls and garden beds or do regular lawn mowing for you. Whether you are looking to enhance your residential or commercial property, our team of skilled professionals are here to bring your garden dreams to life.
LC Landscape and Construction | Landscape Design and Construction Sydney Hills
Landscape & Construction emerges as a frontrunner in the landscaper hills district, renowned for blending aesthetics with functionality in outdoor spaces. With our unparalleled expertise and commitment to excellence, we are dedicated to creating stunning landscapes that will enhance the beauty and functionality of your property.
Recognising the intrinsic worth of your exterior space, we at LC Landscape & Construction don't merely view it as a garden or lawn. Instead, we see it as an extended living quarter — a serene retreat for creating cherished memories, hosting gatherings, or indulging in peaceful nature-bound moments.
Our adept team delves deep into grasping your specific requirements, design inclinations, and desires. Capitalizing on our rich legacy in landscape design and construction Sydney, we've curated a diverse array of services, meticulously designed to mould a distinct landscape that aligns with your sensibilities and elevates your daily life.
Blending affability with professionalism, we stand beside you throughout the journey, ensuring that your venture into landscaping hills district evolves seamlessly into a cherished transformation.
Expert Landscape Design & Construction in Sydney and The Hills District
Spanning over twenty years of in-depth experience, LC Landscape & Construction stands as a hallmark in landscaping construction in Sydney and the Hills District. No project is too big or small for us; whether it's a fresh design, an existing landscape concept plan, or an engineered blueprint, we're equipped to transform it into your dream landscape.
With adaptable landscaping services catering to varied budgets, our team specializes in crafting tailor-made outdoor settings for homeowners, professionals, retirees, and businesses in the landscaper Hills District arena. Trust us with your vision, and watch your outdoor aspirations become reality.
Who Are We?
With 20 years of experience in the industry, our Hills District Landscaping Construction team has built a solid reputation for delivering top-quality landscaping solutions in Sydney and the Hills District area. Our team comprises talented designers, skilled artisans, and dedicated project managers who work together to ensure exceptional results and complete customer satisfaction.
We are landscaping and stone specialists. We offer Hardscape & Softscape services. We manage all projects, small or large; design or bring your landscape concept plan or engineered plan, and we can build your dream landscape. Our landscaping services are transparent to all budgets.
Why LC Landscape & Construction?
Hills District Landscaping Masters
At LC Landscape & Construction, we stand out as the premier name in landscaping construction Sydney has to offer. Our firm footprint in the Hills District underscores our commitment to beautifying this region one landscape at a time. Whether you have a small courtyard or a sprawling estate, our team of skilled professionals will work closely with you to design and construct a landscape that meets your unique needs and exceeds your expectations.
Two Decades of Refined Expertise
Our 20 years in landscape design and construction in Sydney give us a seasoned perspective. This rich timeline is not just about duration but the depth of projects we've handled. Our team of landscape designers, architects, and construction experts possess the knowledge and skills to handle projects of any size and complexity. From initial concept and design to construction and ongoing maintenance, we ensure that every aspect of your landscaping project is perfectly executed.
Versatile Landscaping Solutions for Every Need
At the heart of LC Landscape & Construction is a spectrum of landscaping and construction services designed with you in mind. Be it a bespoke landscape installation, intricate hardscaping, state-of-the-art irrigation systems, or meticulous maintenance routines – we wear many hats with pride. Each service is sculpted to fit your budget and timelines, promising you a seamless journey from ideation to fruition.
We Take Pride In Our Comprehensive Range of Landscaping Services
At LC Landscape & Construction, we offer a comprehensive range of services to cater to all your landscaping needs. Whether you require landscape design and installation, hardscaping, irrigation systems, or ongoing maintenance, we have the expertise and resources to deliver exceptional results. Our services are tailored to suit your budget and timeline, ensuring a hassle-free experience from start to finish.
Unwavering Commitment to Quality Materials and Workmanship
Quality isn't just a buzzword for us; it's our signature. We're firm believers in amalgamating the choicest materials with the pinnacle of craftsmanship. Our association with reputed suppliers empowers us to furnish landscapes that are not just visually resplendent but durable too. We take pride in our attention to detail and commitment to delivering superior workmanship on every project. Every curve, every stone, and every plant reflects our relentless focus on details and the pursuit of excellence.
Crafting Landscapes, Building Trust
LC Landscape & Construction isn't just a landscaper in the Hills District; we're your partners in crafting dreamscapes, and customer satisfaction is our top priority. Central to our ethos is an unyielding dedication to your happiness. By fostering an environment of mutual respect, transparent dealings, and proactive communication, we aim to transform first-time collaborations into lifelong associations.
Our Premier Services: Comprehensive Landscaping Construction Services in Sydney
We are a team of landscaping professionals that offer high standards in the Hills District & Sydney CBD districts. Let us bring out the best of your outdoor living space and be your ONE-STOP SHOP.
Retaining Walls Expertise
Are you looking to add different dimensions to your landscape or control erosion? Our team is skilled in creating robust, aesthetically pleasing retaining walls. We are adept at constructing sturdy and visually appealing retaining walls that provide structural support while adding a touch of elegance to your landscape. Whether you need a retaining wall for erosion control or to create different levels in your yard, we have the expertise to deliver exceptional results.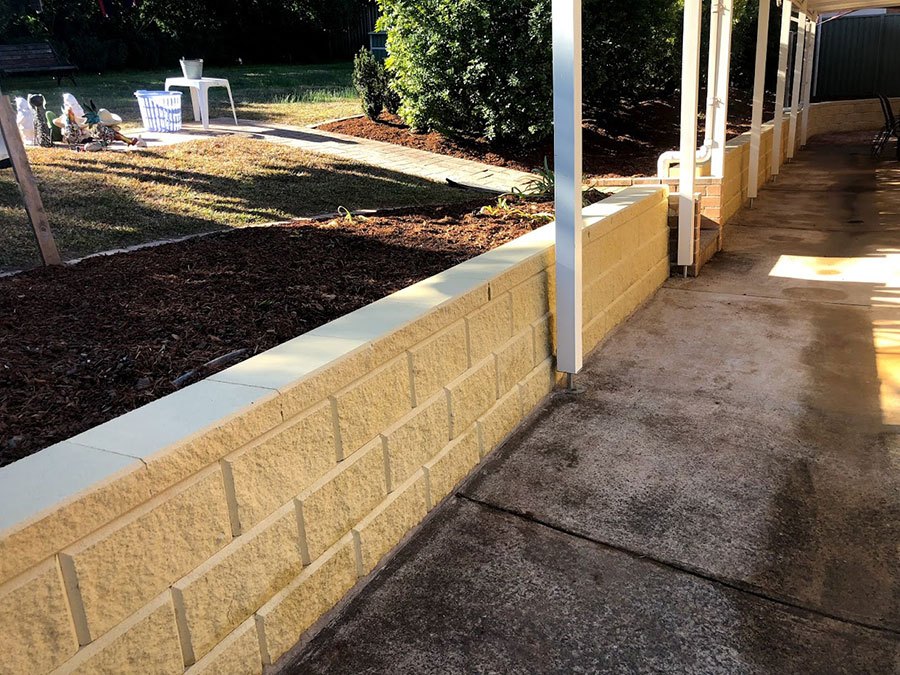 Flawless External Stone Tiling (No Waterproofing)
Revitalise your patios, walkways, and other exterior areas with our impeccable external stone tiling services. While we do not provide waterproofing services, our team ensures precise and beautiful installations, resulting in stunning outdoor spaces.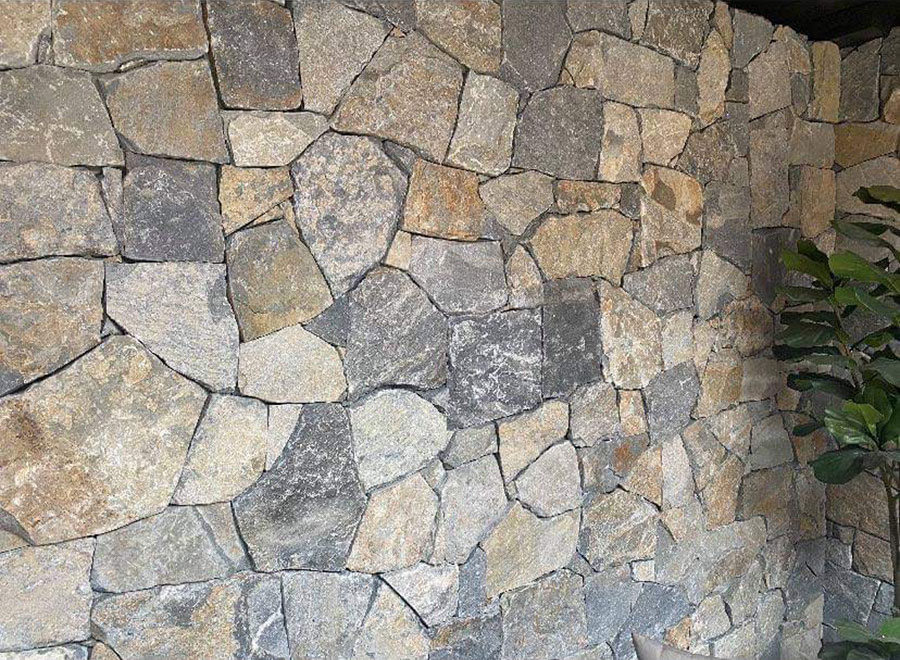 Insurance Claims
We understand that managing insurance claims concerning landscaping can be cumbersome. Our seasoned team is here to help, providing in-depth knowledge in evaluating damages and liaising with insurance firms for a seamless experience.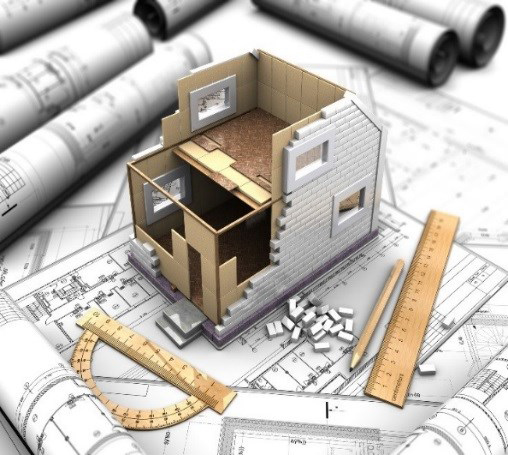 Stunning Feature Stone Walls & Floors
Add a touch of sophistication to your property with our featured stone walls and floors. We specialise in bringing a touch of elegance to your property through our feature stone walls and floors. Operating mainly in the Hills District and Sydney CBD, we combine superior craftsmanship with high-quality materials to create stunning landscape design elements that will captivate anyone who sets foot on your property.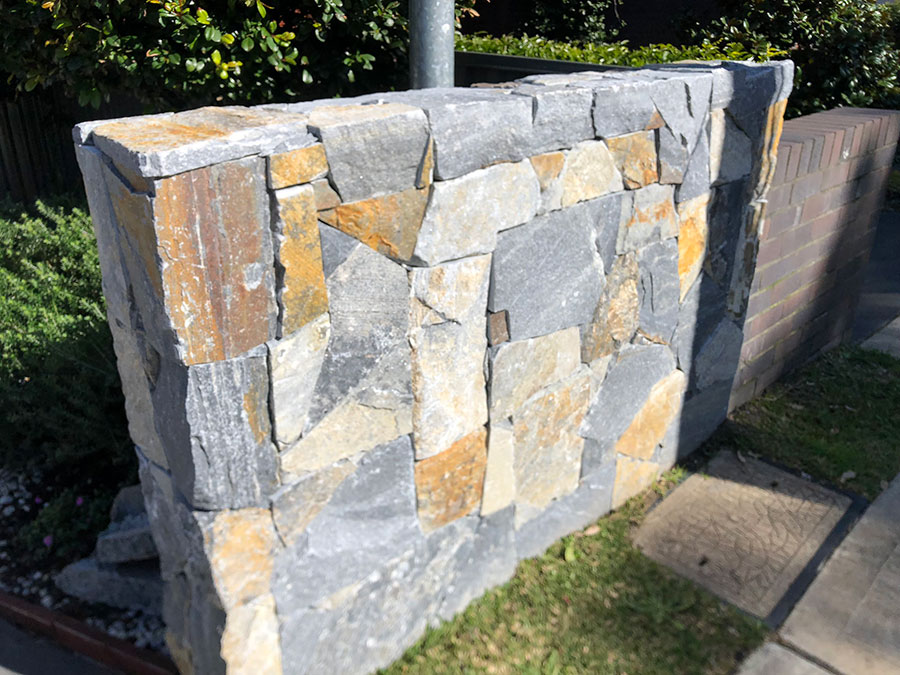 Precise Concreting Works (Stairs, Slabs & Driveways)
If it's concrete installations you're after—be it stairs, slabs, or driveways—you'll find our services to be unparalleled. Our skilled professionals pay meticulous attention to detail, ensuring precise and reliable concrete installations that withstand the test of time.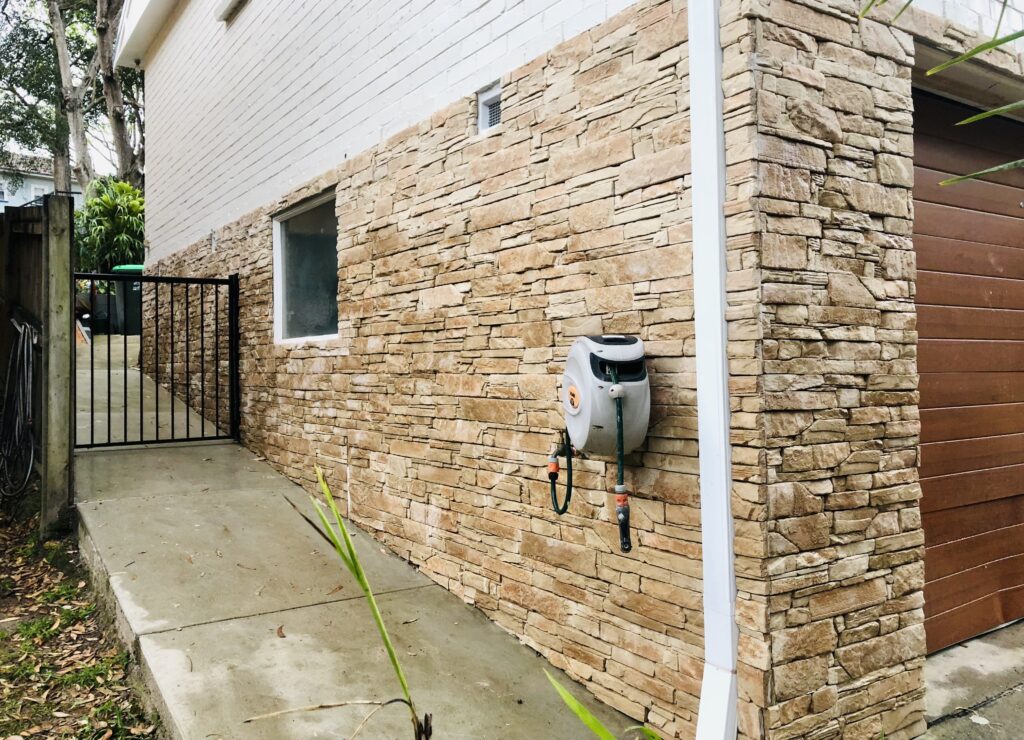 Residential, Commercial, Industrial
Our landscaping construction services in Sydney are incredibly versatile. Whether you own a residential property, run a commercial establishment, or manage an industrial site, we adapt our skills to meet your specific needs. Every project we undertake is a testament to our commitment to quality and client satisfaction; we bring the same level of professionalism, expertise, and dedication to each job we undertake.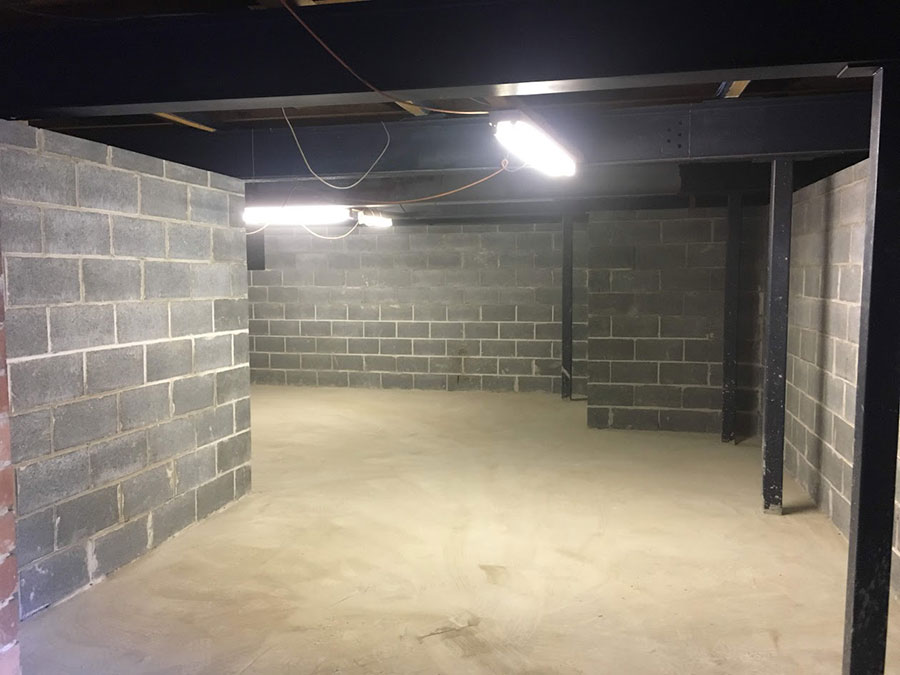 Custom Engineered Structures
With a flair for landscape design and construction in Sydney, we excel in creating engineered structures that serve both practical and aesthetic purposes. From pergolas and gazebos to outdoor kitchens and seating areas, we create custom-designed structures that complement your landscape and provide an inviting outdoor living space.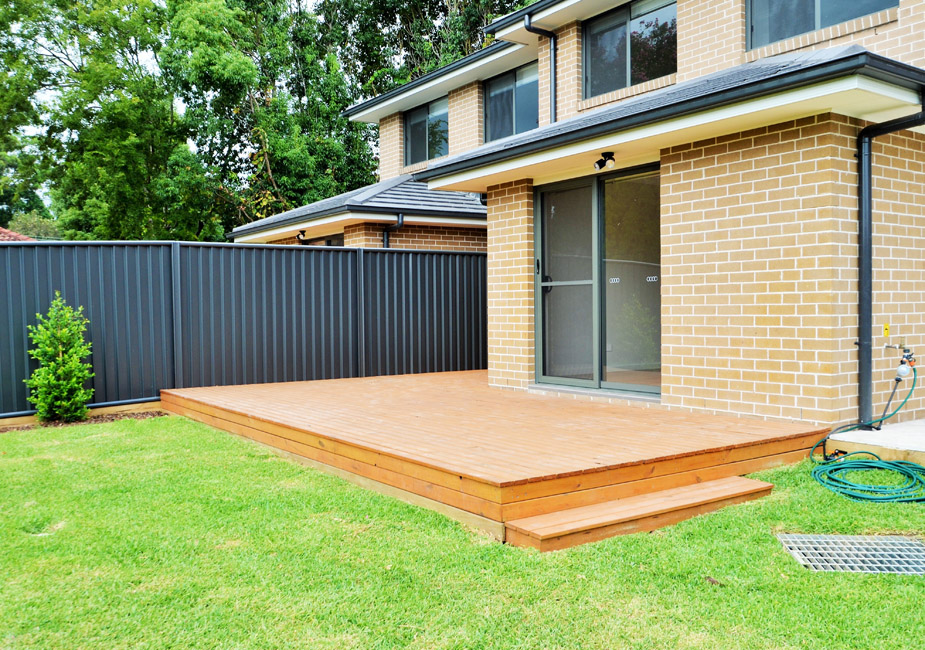 Natural Soft Landscaping Touches
As part of our comprehensive landscaping and construction services, we offer soft landscaping tailored to enhance your outdoor environment. Our experts are knowledgeable in plant selection, soil preparation, and garden design, specialising in creating lush lawns, vibrant flower beds, and trees and shrubs placed to perfection.

Exquisite Pool Paving & Surrounds
Looking for professional pool paving services in the Sydney area? Our team excels in designing and constructing beautiful, safe, and functional pool surrounds. From selecting slip-resistant materials to providing elegant finishes, we aim to create a space that allows you to get the most enjoyment out of your pool area.
With our wide array of services, we aspire to be your go-to solution for all things related to landscaping construction in Sydney. Let us help you turn your outdoor space into an area where aesthetics meet functionality.
Your Dream Garden Is A Conversation Away!
From initial chats to crafting final masterpieces, our Hills District Landscaping team ensures every phase is a delightful experience. Ready to transform your outdoor space?
Home Warranty Landscapers
At LC Landscape & Construction, we appreciate the value of your investment in landscaping. It's why we work with homeowners whose landscaping has been compromised and is covered under their home insurance. Our expertise spans a wide range of landscaping elements, from retaining walls and irrigation systems to hardscaping features and soft landscaping - we have the experience and skill to rebuild your outdoor spaces.
If your insured landscaping features experience damage or fail to meet their intended purpose, we respond promptly to evaluate and address the problem. We strive to minimize any inconvenience for you, ensuring that the restoration or replacement processes are carried out efficiently and to your satisfaction. Our focus is on providing long-lasting solutions rather than temporary fixes. Our goal is to restore your landscaping to a state that exceeds its condition prior to the damage, aiming for excellence and longevity beyond the original state.
Professional Landscape Designers in Sydney's Hills District
At LC Landscape & Construction, our team of professional landscape designers in the Hills District is dedicated to turning your outdoor vision into a stunning reality. With their extensive knowledge, artistic flair, and attention to detail, our designers will collaborate closely with you to create a landscape design that perfectly reflects your style and preferences.
From conceptualisation to execution, we strive to exceed your expectations, ensuring that every element of your outdoor space is meticulously planned and executed to perfection. Trust our professional landscape designers to transform your property into a breathtaking oasis that you can enjoy for years to come.
Contact us today at 0413527446 and let our team of experts bring your dream garden to life.