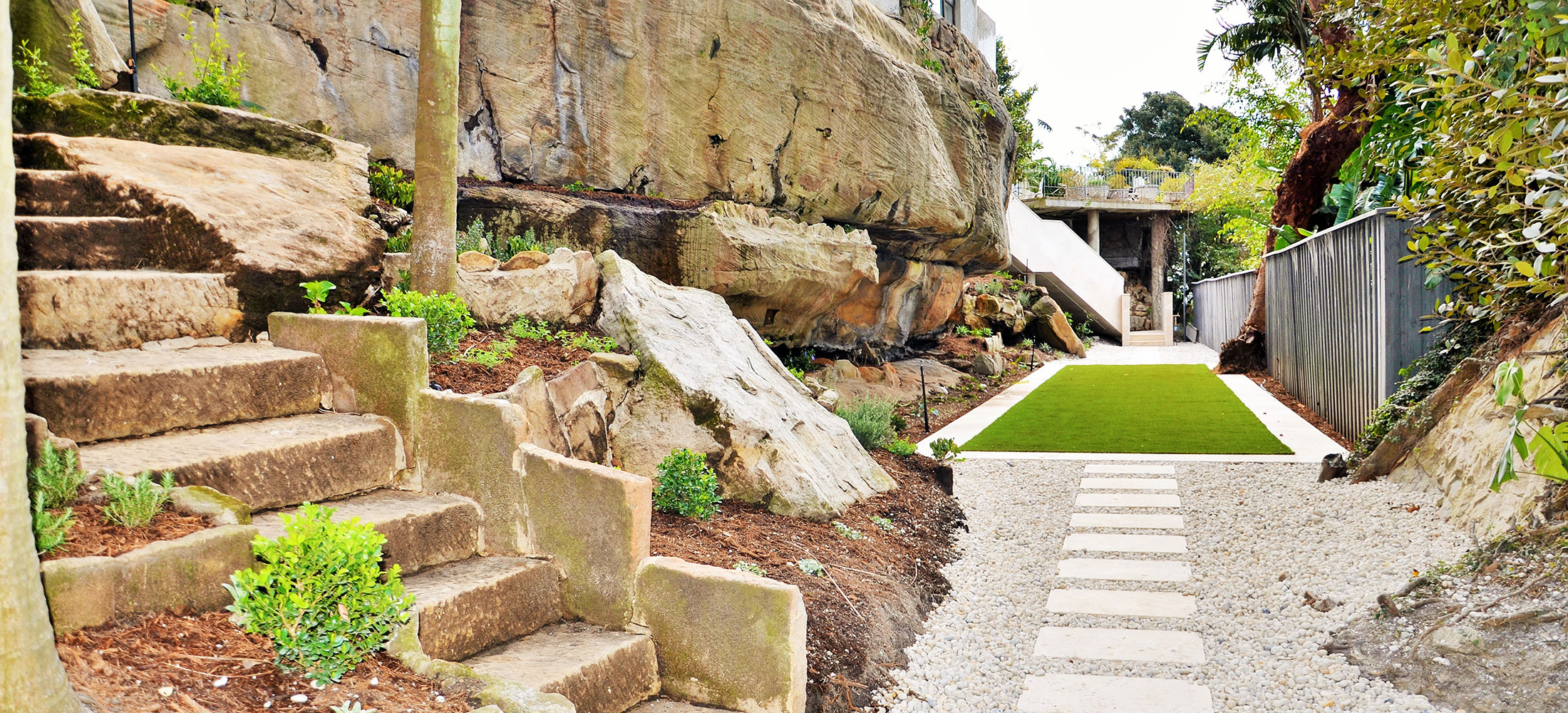 Construction and Soft Landscaping
Ready to beautify your home with quality landscaping?
Landscaping Hills District to Sydney CBD
LC Landscapes & Construction provide landscaping services to the Hills District, all the way to Ryde, North Rocks and to the Sydney CBD. Specialising in External Landscape Construction, Soft Landscaping services, External Tiling & Waterproofing, all Stone Walls and Floors, Pool Paving and Balustrading (Concrete Structures). EVERYTHING EXTERNAL WE CAN BUILD IT.
We manage medium to large projects and work with an amazing team of sub-contractors who are a part of our own integrated team. Bring your landscape concept plan or engineered plan or builders plan and we can build your dream structure.
Landscaping Hills District Experts
We are a team of landscaping professionals that combined have over 100 years of experience. Our high standard landscaping services bring out the best your outdoor living spaces can offer. Let us hold your hand through every phase of your project & be your One Stop Shop.
Block Retainer Walls
External Tiling & Waterproofing
Insurance Claims
Stone Walls & Floors
Concreting (Stairs, Slabs & Driveways)
Residential, Commercial, Industrial
Rooftop Landscaping (Craning & Design)
Engineered Structures
Soft Landscaping
Pool Paving & Balustrading
Project Management
Construction Landscaping
Construction landscaping refers to the things in landscape plans that get built. These items are the building blocks of your landscape design. It basically includes any hard surface landscape such as a patio, driveway, retaining walls, or any other hard surface landscaping made up of hard wearing materials such as stone, concrete etc. Structural landscaping is often used as part of your total landscaping solution alongside soft landscaping, which is grass, bark and other such items which don't include construction.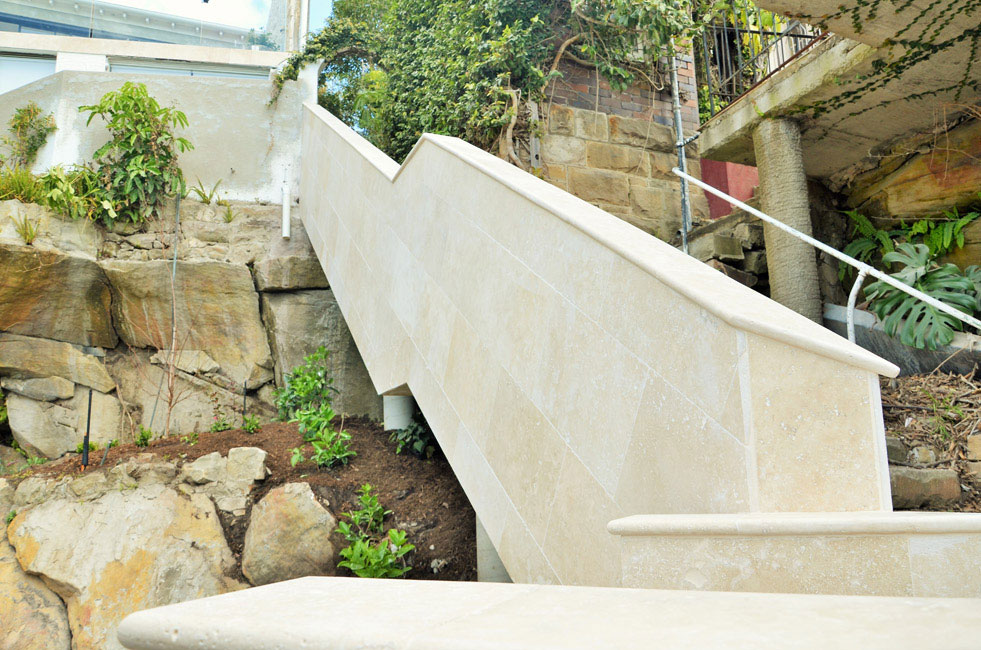 The LC Landscape Construction team specialise in:
Block Retainer Walls
External Stair Cases
Concreting (driveways & structures)
Stone & pool paving
External tiling & waterproofing
Residential, Commercial, Industrial
Rooftop Landscaping (craning & design)
Engineered structures
Lighting
Project Management
Stone walls & floors
Insurance claims
Modular walls & fencing
External Stone Tiling and Waterproofing
Waterproofing and the tiling of those areas is often a forgotten but important part of the total landscaping solution. In wet areas such as around pools and water features, quality waterproofing means the difference between a long-lasting, low maintenance solution and ongoing issues and costs. A well-planned landscape will provide you with water run-off perfectly channelled away in the most pleasing aesthetic and practical way.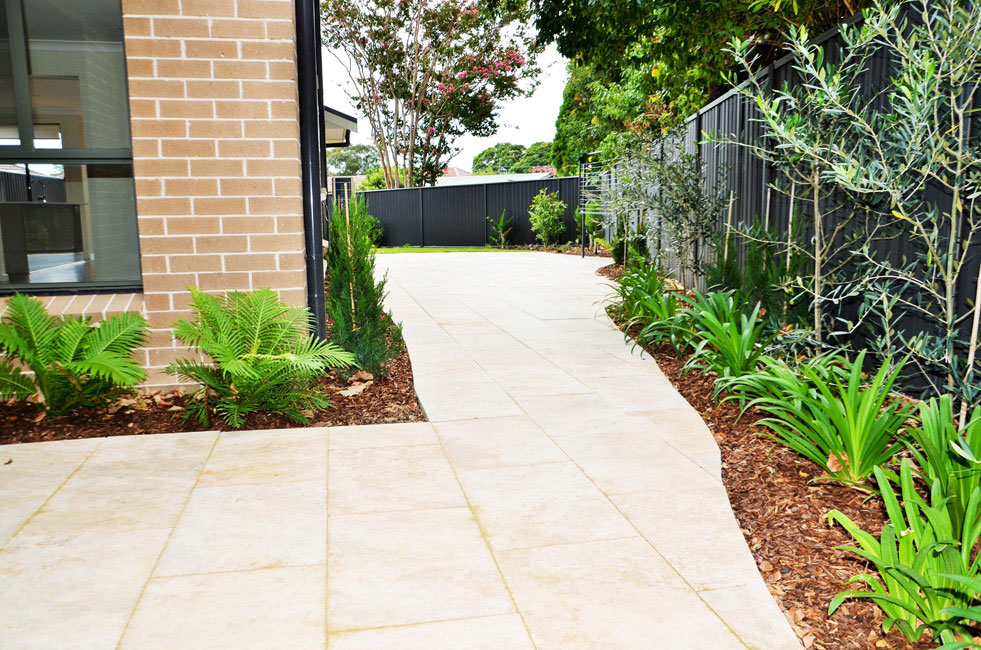 The LC Landscape Construction team specialise in:
Rooftop Landscaping
Rooftop Tiling & Stone Paving
Crane work to high rise building & hard to access properties
Demolition
Stone Floors & Walls
Grout & Sealant Colours
Grouting
Stone Cladding Stacking
Waterproofing External
Soft Landscaping
Soft landscaping is an essential step in completing your outdoor space. This stage includes all of the parts of the landscape excluding construction. Soft landscapes enhance your home by adding plants. From a new turf (such as buffalo grasses) to hedges, wattles, trees and the like. Generally using a good consistent covering of a particular plant to provide beautiful highlighted areas of colour natural decoration.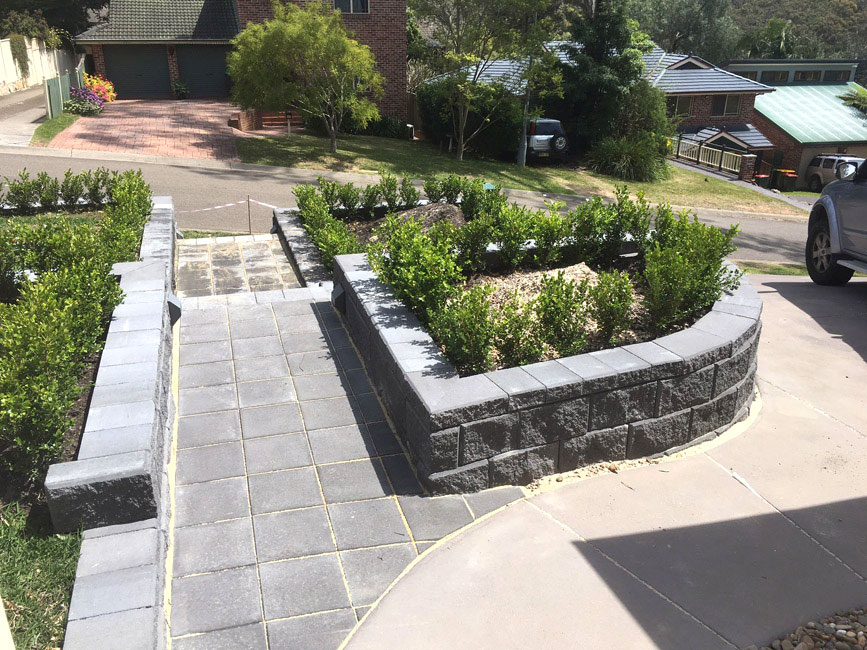 The LC Landscape Construction team specialise in :
Turfing
Green Walls
Tree and Shrub Planting
Soil Selection
Veggie Gardens
Plant Selection
Garden maintenance
Concept Planting
Drainage
Artificial Turt(supply & install)
Mulching
Reticulation
Fertilising